Sacem continues its commitment to electronic music by becoming the first collective management organisation to join AFEM (Association for Electronic Music), an international association with members from over 25 different nations representing all industry sectors in the genre.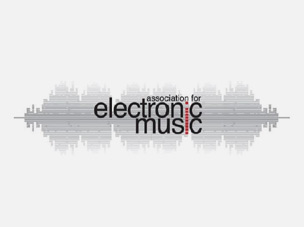 French artists and composers such as Jean-Michel Jarre, David Guetta, Laurent Garnier, DJ Snake, Pedro Winter or Justice have long been represented by Sacem for the protection of their rights and the collection of their royalties. Membership of AFEM will enable Sacem to connect to emerging technology and pioneering practices in electronic music, enabling the Society to demonstrate its leadership role in licensing, collection and distribution of electronic music rights and royalties.
AFEM's work since 2014 on the 'Get Played Get Paid' campaign has seen them drive rapid uptake in over 15 countries of music recognition technology in clubs and festivals to identify the music played by DJs, ensuring the fees paid by these events to performing and neighbouring rights organisations are increasingly paid out to the correct owners and creators of the music.
The agreement formalises the collaboration between Sacem and AFEM, who share a common struggle: to remunerate the creators of electronic music in the fairest and most equitable way.
Sacem now joins over 175 AFEM member companies who are actively working to enhance and promote the interests of the electronic music genre. From increasing accurate metadata supply to decreasing the detrimental effects of piracy, AFEM's collective voice ensures these issues are central to the global music industry debate.
"This agreement with AFEM represents an important step in our commitment to electronic music. Following the establishment of the first economic study of electronic music in France, the creation of the online documentation centre electronicmusicfactory.com and the use of the DJ Monitor solution for setting up clubs and festivals with audio fingerprinting technology to better identify the tracks played, Sacem is proud to announce this partnership with AFEM."
"Our membership of AFEM, a leading association in the world of electronic music with an international dimension, marks an important and essential step in continuing our efforts on behalf of the players in the ecosystem. Together, we will continue to make every effort to continue to promote electronic music at its rightful value, creating the best conditions for creation," says Jean-Noël Tronc, CEO of Sacem.
Greg Marshall, General Manager - Association for Electronic Music (AFEM) says "I am delighted that Sacem have chosen to become an affiliate member of AFEM. This represents a clear commitment to dialogue and development of policies & activities which best support electronic music."
"Over the past 5 years, the AFEM 'Get Played Get Paid' campaign has advocated for Music Recognition Technology deployment by Performing and Neighbouring Right Organisations at DJ events globally to ensure that creators and rightsholders of the music played, receive the royalties due. "
"Sacem demonstrate a proactive and collaborative approach to engaging with AFEM and we welcome this progressive move towards knowledge sharing, problem solving and change. I look forward to deepening our relationship to better serve the industry & creators of the electronic music scene."
Key Financial highlights:
French Electronic Music market worth €416m excluding taxes which represent 17% of the market for modern music (From Electronic Music in France Survey)
Estimated Value of Global Electronic Music Industry = $7.2 billion (From IMS Business Report 2019)
In 2019, Dance Music ranked as the World's 3rd most popular genre; an estimated 1.5 billion people typically listen to it (From IFPI Music Consumer Insight Report 2018 / IMS Business Report)
Published June 05 2019