Sacem, the leading international collective management organisation, has agreed a new partnership with global independent music publisher Music Sales, an international family of wholly-owned companies, in a multi-territory mandate for digital licensing of its Anglo-American catalogues.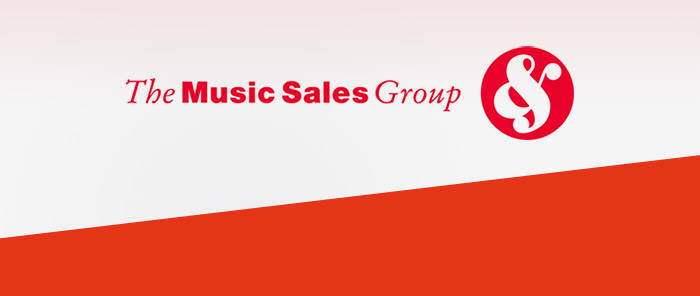 As part of the agreement, Sacem will manage, on behalf of Music Sales, the licensing, collection and distribution of royalties for the Anglo-American repertoires of Music Sales, consisting, through its various companies, of nearly 120,000 works. The catalogue spans a broad range of genres from classical (with leading contemporary composers) to pop music stretching from the 1920s to the present day. Notable works and writers within the catalogue include Ludovico Einaudi, Philip Glass, Michael Nyman (The Piano), Samuel Barber (Adagio for Strings), Bobby Hebb (Sunny), John Holt (Tide is High) and Ed Cobb (Tainted Love).
The agreement spanning 130 territories came into force on 1st July 2018 and will cover all of Sacem's current and future multi-territorial deals with Digital Service Providers. It will be handled by Sacem's online administration platform, URights, developed in partnership with IBM.
In recent months, a number of independent publishers have chosen Sacem's expertise in digital licensing and technology to licence their online rights on a multi-territorial basis. 2018 has seen SACEM strike a series of deals with music publishers including IMPEL, PEN Music and The Music Goes Round Publishing. In addition, this year marks the 10 year anniversary of Sacem's partnership with Universal Music Publishing Group (UMPG).
Jean-Noël Tronc, CEO of Sacem, commented:
"Music Sales' catalogue spans a truly diverse range of genres, from classical to pop, and we are excited and honoured to be representing such a broad and comprehensive repertoire.
"This partnership further cements Sacem's industry position as the partner of choice for both international and independent music publishers.
"The fact that Music Sales, who has affiliates in many territories and knows perfectly well the European and global environment of collective management, has chosen Sacem is for us an honor and further proof that the services and tools we offer to our partners make the difference and are the best in class.
"This is an additional incentive to continue to improve our services to the creators and their publishers and to provide assurance of our commitment to defend their interests. "
Chris Butler, Director & Head of Publishing at The Music Sales Group, commented:
"As a multi-territory, multi-genre music publisher, nothing is more strategically important for us than ensuring that we choose the right partner to represent our catalogues in the burgeoning digital environment. The calibre and commitment of Sacem is second to none and we are delighted to have concluded a deal with Jean-Noël, Cécile and the whole team."
Published October 12 2018