SACEM, the Society of Authors, Composers and Publishers of Music announces the integration of its Licensing, International, and Operations divisions into one department to adapt to the evolution of the music market and consolidate its expertise.
SACEM announces its new organisation adapted to the evolution of the market
New division to help consolidate SACEM's strong results by generating more value for members
Structure will offer a simplified end-to-end process to optimise distribution of royalties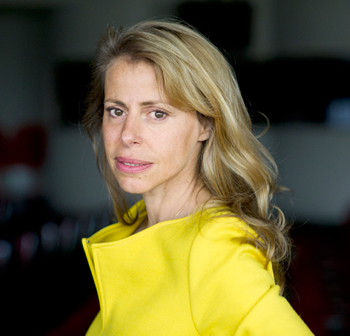 © Jean-Baptiste Millot
The newly formed division headed by Cécile Rap-Veber will create a streamlined end-to-end solution to the identification, collection and distribution of royalties in order to ensure greater levels of transparency and value for its members.
Cécile Rap-Veber, previously SACEM's Director of Licensing and International, will be Executive Director of Licensing, International and Operations. She will lead the integrated division incorporating almost 300 SACEM employees. The new structure, which became effective on 1 January 2019, will ensure that all of SACEM's activities are informed by its unified global vision, from the inception of each agreement through to the distribution of royalties worldwide.
Since joining SACEM in 2013, Cécile Rap-Veber has played a major role in the growth of revenues and driving technological developments such as URights, to meet the challenges and opportunities presented by the rise of streaming, subscription services, and the continued growth of online music.
Furthermore, she has been instrumental in some of SACEM's most important mandates and international deals, including the first multi-territorial YouTube agreement with UMPI, deals with Netflix and Facebook and the Warner/Chappell Music partnership. More recently she developped SACEM's partnerships with IMPEL, PEN Music Group and Music Sales, thereby establishing SACEM as the partner of choice for independent music publishers internationally.
The new organisational structure has also been designed to enhance the value SACEM can deliver to its members. In recent years, SACEM's collections have increased significantly with France now ranked the highest in the world in terms of royalty collections[1] with €969.8m distributed in 2017 (+2.1% VS 2016)[2].
Through streamlining its management of authors' rights, SACEM is confident this new structure will enable the organisation to continue to excel in terms of maximising value for its members.
Jean-Noël Tronc, CEO of SACEM, said: "This new structure will better equip SACEM to provide fair and transparent distribution of royalties and ensure a sustainable future for the creative sector, as the digitalisation of both music and audiovisual content continues to increase.
"Cécile brings significant experience, expertise and commitment to her new role as Executive Director of Licensing, International and Operations at SACEM. She has played a major part in driving technological development and innovation at SACEM and a key contribution to many of SACEM's most significant agreements in recent years. This new organisation will ensure further progress in our mission to protect the rights of all SACEM's members worldwide, and to optimise their remuneration."
Cécile Rap-Veber Executive Director ofLicensing,International and Operations at SACEM, said: "SACEM has long been at the forefront of anticipating change in the industry and innovating its own approach and service to meet the demands of a rapidly changing music and audiovisual landscape. "I'm delighted to be leading SACEM's new division, driving change within the industry by integrating these three departments to form one collaborative team which will deliver an enhanced and streamlined service for our members."
About Cécile Rap-Veber
Cécile Rap-Veber joined Sacem (Societe des Auteurs, Compositeurs et Editeurs de Musique) in 2013 as Director of Licensing and International. She was responsible for dealing phonographic and video rights', private copy levies, broadcasting, on line and international collections.
Coming from a family of creators including writers, journalists, fashion designer, directors and screenwriters, Cécile Rap-Veber has a Master's Degree in Contracting Law and International Private Law and is licensed to practice at the Paris Bar. After practicing as a lawyer at the Court of Appeal of Paris for four years, she was hired by Universal Music France in 2000, initially as Director of Legal and Business Affairs and subsequently, from 2009, as Director of new business development.
[1] Music & Copyright newsletter, October 2018
[2] SACEM Annual Report 2017
Media enquiries
International
Kay Larsen• +44 (0)20 7457 2020 • kay.larsen@instinctif.com
Katy Chambers • +44 (0)20 7427 1435 • katy.chambers@instinctif.com
France
Anthony Rival • + 33 (0)6 07 31 43 95 • service.de.presse@sacem.fr
Published the March 12 2019