The General Assembly of the Society of Authors, Composers and Music Publishers (Sacem), held on Tuesday, June 19, renewed its Board of Directors for one year.
The Board of Directors' role is to make the decisions essential to the smooth running of Sacem.
Members of the Board of Directors are elected by their peers, authors, composers, and publishers, for three years (two years for author-directors). The members of Sacem are called upon every year to renew the mandate of the directors by level and by category. The president is selected by the new Board of Directors for a renewable one-year term.
This year, dubbing authors gained a seat on the Board of Directors with the election of Vanessa Bertran, in the role of administrator.
Newly elected officials are marked with an asterisk *
Composition of the Board of Directors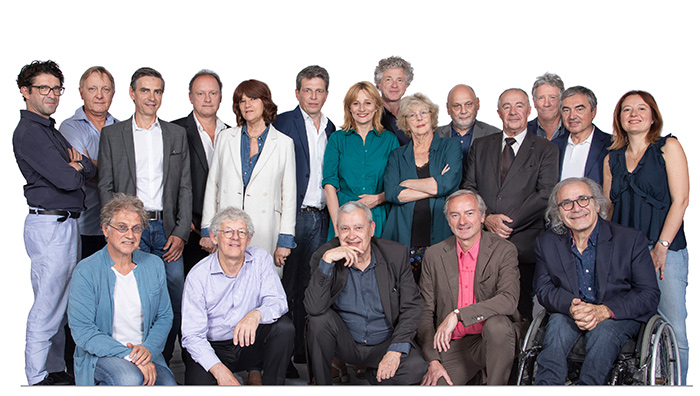 Chair: Bruno Lion*, Publisher
Vice-Chair: Christine Lidon, Author
Vice-Chair: David Séchan, Publisher
Vice-Chair: Arnold Turboust, Composer
Treasurer: Thierry Communal, Publisher
Deputy Treasurer: Patrick Lemaître, Composer
General Secretary: Serge Perathoner, Composer
Deputy Secretary: Dominique Pankratoff*, Composer
Administrators
Gilles Amado*: Author-Director
Elisabeth Anaïs*: Author
Vanessa Bertran*: Author
Rodolphe Dardalhon: Publisher
Frédéric Doll: Author
Nicolas Galibert*: Publisher
Laurent Petitgirard: Composer
Jean-Marie Salhani: Author
Marion Sarraut: Author-Director
Richard Seff: Author
Patrick Sigwalt*: Composer
Frédéric Zeitoun: Author
About Sacem
The Society of Composers, Authors and Music Publishers (Sacem) is dedicated to representing and defending the interests of its members in order to promote musical creation in all its forms, (from contemporary music to jazz, rap, hip-hop, French music, film music, video music, etc.), as well as other repertoires (such as humour, poetry, dubbing-subtitling, etc.).
Sacem's main mission is to collect and distribute royalties to authors, composers and music publishers whose works have been broadcast or reproduced. As a private organisation, Sacem is a not-for-profit corporation run by the creators and music publishers that make up its Board of Directors.
It has 164,840 members including 20,012 foreign creators with 166 nationalities (3,830 new members in 2017) and represents more than 121 million works from the world directory.
Sacem has 500,000 clients who broadcast music in public: shops, bars, clubs, organisers of concerts or music events.
In 2017, Sacem distributed fees to 300,000 authors, composers and publishers worldwide, for 2.4 million works.
Press Contacts
Sacem Press Office - 01 47 15 45 92 - service.de.presse@sacem.fr
Anthony Rival - 06 07 31 43 95 - anthony.rival@sacem.fr
Published the June 20 2019