Creators' and publishers' viewpoints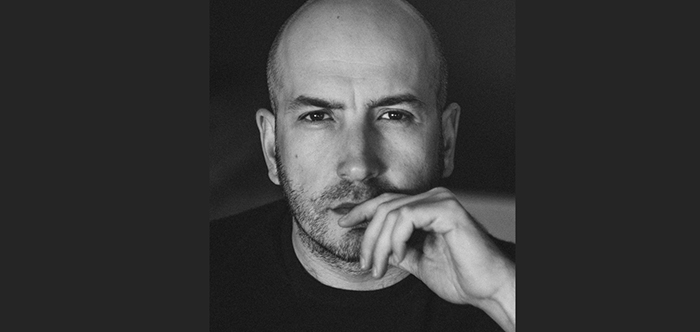 © Alina Sepp
A prolific composer for films and series, Evgueni Galperine navigates between drama, comedy and thrillers. He has composed, along with his brother Sacha Galperine, the scores for prestigious French and international productions including: Happening, The Past, Loveless, The Bélier Family, The Family, The Night Doctor, Baron Noir, Scenes from a Marriage, and more. The son of the Ukrainian composer Yuli Galperin, Evgueni Galperin describes the pain and hardship that Ukrainian creators are going through in these tormented times.
Have you managed to keep in touch with your Ukrainian artist and creator friends who have stayed in Ukraine? How are they coping?
Of course the situation is different for each person. Some have chosen to leave the country, mainly women, because men under sixty are not allowed to leave and may be called up to fight. Others, men and women, have voluntarily chosen to stay to be of use to their country. Most are in Kiev or Odessa. For all of them, the situation is very complicated, especially in terms of income. But there is hope.
One of my cinema journalist friends, who used to go to the Cannes Film Festival every year, can't go this year. There will be no Ukrainian media there, because the Ukrainian news media no longer have the means to go. Even with a permit, it is impossible for them because there is no more money. On the other hand, many Ukrainian creators will be in Cannes to present their works and projects, with the hope that life as it was before can resume!
A friend of mine, an art director who organises cultural events in Odessa, has resumed work despite the bombings and is currently organising an exhibition of Ukrainian painters. And the audiences are there! Those who have remained in Ukraine, and who are in areas where there is no fighting, are continuing their activities in the hope that life will continue, that the war will stop. They're still finding the energy and strength to devote themselves to art and try to forget the fear. Many of my friends, creators of music or cinema, chose to leave the country and took refuge in France, Germany or England. They are looking for accommodation, food and a job related to their profession ... in cinema, music, art, journalism, etc. They are living from day to day.
What are you doing at your level to support Ukrainian art and creators?
I don't only support creators — I don't make any distinctions. And I help many Ukrainians, every day for more than two months now, to find a home, in France or in England, for a few days or several months.
What do Ukrainian creators need? How can we help them?
Every time I ask them, they all say the same thing! They want us to give them the opportunity to perform their work, to show their films, to broadcast their music. They all want their voices and their artistic productions to be seen, heard and played!
Published May 19 2022