As an institutional partner of the Cannes Film Festival, Sacem is honouring film composers and offering the chance to meet these creators, explore how they work with the directors, and listen to their works.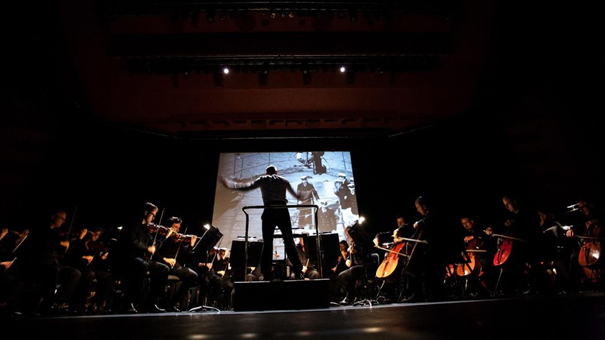 © David Luchon-Doris
Because you listen to a film as much as you watch it, music is essential to the creative process. It fully contributes to the identity of the work, to the narration of the story. A film score intensifies emotions, and establishes a rhythm and an atmosphere. Alongside the director and the screenwriter, the composer is the third author of a film.
Sacem is also honoured to support the selections of the Semaine Internationale de la Critique, Quinzaine des réalisateurs, the Talents Adami Cinema and Acid, in order to promote the composers of the selected films.
MUSIC IN THE SPOTLIGHT IN CANNES
During this fortnight dedicated to the seventh art, discover the key events Sacem supports related to music for the moving image:
- Sunset Live Sacem - in partnership with Le Nomade
From Wednesday, May 18 to Tuesday, May 24, from 7 p.m. to 9 p.m. at Club Silencio
On the programme, a series of showcases highlighting young talents, trends in modern music and composers of music for the screen.
Wednesday, May 18: Antonin
Thursday, May 19: Pierre de Maere
Friday, May 20: Owlle (received Sacem support for self-production and editorial development)
Saturday, May 21: Chien Noir
Sunday, May 22: special event in partnership with FIP. The music radio station FIP will be recording the Club Jazz FIP programme live from 7 p.m. to 8 p.m., then welcoming film score composers for the Certains l'aiment FIP programme from 8 p.m. to 9 p.m. On the programme: interviews and live performances dedicated to film music.
Monday, May 23: Laura Cahen (received Sacem's support for self-production and career development / in partnership with AlloCiné)
Tuesday, May 24: Omar JR (benefited from Sacem's support for editorial development)
- « Spot the composer »
Saturday & Sunday, May 21-22
Organised as part of the Film Market, Spot the Composer is a programme designed to bring together music professionals (film composers, their agents, music supervisors) with feature film directors and producers.
Spot the Composer will bring in 10 international composers to meet directors and producers on-site in Cannes, around projects in development or production.
Selected composers will participate in one-on-one meetings with directors or producers of projects selected by the Film Market and its partners, as well as in a cocktail party dedicated to genre films and animation.
Film Market
- Les Rencontres Sacem
Saturday, May 21 from 10 a.m. to 1 p.m
The Institut Français and Sacem are joining forces for the 6th consecutive year to focus on music for film by organising professional meetings dedicated to composers and directors from La Fabrique Cinéma. Several composers including Marc Marder and Amine Bouhafa have established links with the directors of La Fabrique Cinéma and compose film scores for these young directors.
Pavillon Cinéma du monde
- Composers walk the steps
Sunday, May 22 from 6 p.m. to 7 p.m.
This year, for the first time, composers will walk the red carpet in Cannes, in an ascent of the steps 100% devoted to music for films: this will be a symbolic moment to remember.
Palais des Festivals
- Gabriel Yared's Music Lesson
Monday, May 23 at 4:30 p.m.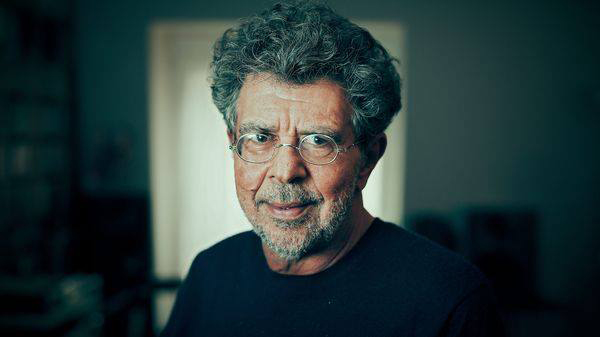 © Laurent Koffel
In partnership with the Cannes Film Festival (Official), Sacem will pay tribute to Gabriel Yared and his 50-year career. He is one of the most sought-after French film music composers whose work has received international acclaim. Among his many awards, the Lebanese-born musician won the Oscar for Best Film Score for The English Patient. This Music Lesson in the presence of Stéphane Lerouge will be an opportunity for the composer to share his experiences and share his creative process.

> Listen posdast about Gabriel Yared on Musée Sacem (in French)
Salle Buñuel, Palais des Festivals
- TALENTS ADAMI CINEMA screening
Tuesday, May 24 at 3 p.m.
Sacem and Adami both want to offer young talents opportunities to make themselves known. This is the spirit behind our partnership with Talents ADAMI Cinéma, a collection of short films supported by Sacem, which finances the creation of the original music. Watch the 2022 trailer.
Salle Agnès Varda - previously named Salle du Soixantième
Discover the fruit of the collaboration between:
Pascale Arbillot & Yuksek for La Nuit des Chasseurs
Raphaël Personnaz & Antoine Salher for L'Arène
Aïssa Maïga & Uele Lamore for Nô Feminist
Sacem congratulates all of the composers...
... who created the original music for the films selected at the Cannes Festival and in the parallel selections this year.
For the opening films:
Alexandre Desplat for Final Cut by Michel Hazanavicius (Official Selection – Out of Competition)
Gabriel Yared for Scarlet by Pietro Marcello (Directors' Fortnight)
Amine Bouhafa for Alma Viva by Cristèle Alves Meira (Semaine de la Critique)
Clément Decaudin for The Strange Case of Jacky Caillou by Lucas Delangle (Acid)
As well as: Frédéric Alvarez, Éric Bentz, Flavien Berger, Delaney Blue, Rémi Boubal, Ludovic Bource, Camille, David Chalmin, Gaspar Claus, Maxence Cyrin, Olivier Deparis, Pierre Desprats, Florencia Di Concilio, Clémence Ducreux, Benjamin Esdraffo, Valentin Hadjadj, David Hadjadj, Grégoire Hetzel, Mike & Fabien Kourtzer, Uèle Lamore, Olivier Marguerit, Laëtitia Pansanel-Garric, Mr. Oizo, ROB, Guillaume Roussel, Antoine Sahler, Howard Shore, Chloé Thévenin, Anne-Sophie Versnaeyen, Yuksek.
FILMS SELECTED AT CANNES SUPPORTED BY SACEM
Through its "Creation of original music" and "Production of audiovisual musical works" programmes, Sacem supported and accompanied 8 films in the selection:
Polaris by Ainara Vera - Composer: Amine Bouhafa (Acid selection)
Don Juan by Serge Bozon - Composer: Benjamin Esdraffo (Official Selection Out of Competition - Cannes Première)
Close by Lukas Dhont - Composer: Valentin Hadjaj (Official Selection – Compétition)
Les Années Super-8 by Annie Ernaux and David Ernaux-Briot - Composer: Florencia di Concilio. (Quinzaine des réalisateurs)
Tout le monde aime Jeanne by Céline Devaux - Composer: Flavien Berger (Semaine de la Critique - Special Screening - Feature Film)
La nuit des chasseurs by Pascale Arbillot - Composer: Yuksek (Talents Adami Cinema)
L'Arène de Raphael Personnaz - Composer: Antoine Salher (Talents Adami Cinema)
Nô Feminist by Aïssa Maïga - Composer: Uele Lamore (Talents Adami Cinema)
Sacem and its media partners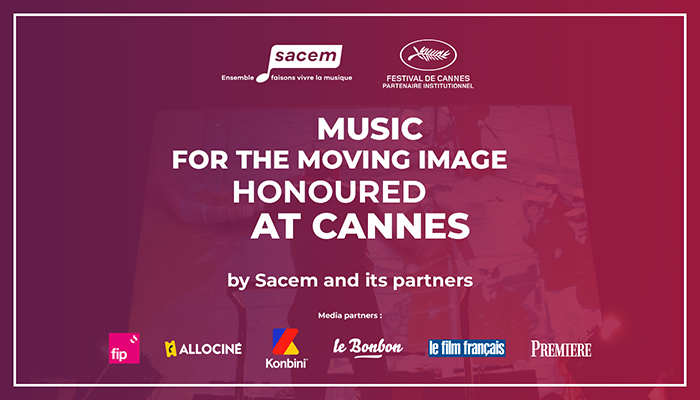 > For more informations about The Festival de Cannes...
Published May 18 2022