After 12 years in the shadows, Fred Rister has finally emerged from the woods. The co-author of David Guetta's hits has written a song and an autobiography, the profits of which will be donated to cancer research. An encounter with a survivor from the North, with an unusual musical background.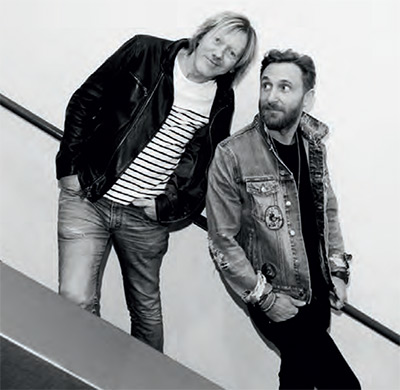 © Janeen Lund
His name means very little to anyone, but his melodies have conquered the planet. Since 2006, Fred Rister has been co-writing David Guetta's mega-tunes in the studio. The triumph of Love is Gone is thanks to him...The Grammy Award for Best Dance Song for When Love Takes Over, too...Not to mention that the duo wrote I Gotta Feeling for the Black Eyed Peas, before receiving the Grand Prix du Répertoire Sacem overseas. Under an exclusive contract with David Guetta, the French singer-songwriter has long been overshadowed by the star who has sold 10 million albums. Of his own free will: "He is the artist and I am the most famous unknown. I work with pleasure for others without seeking glory. " For once, the man in the shadows has chosen the light. For the first time since 2006, he has written under his own name I Want A Miracle, a breath taking feat of a dance single. with Chris Willis and Sam Martin, and whose profits will go to cancer research. The title of the song doesn't lie: Fred Rister really needs a miracle.
From the age of 24, he has suffered from a succession of cancers of the colon, kidney, adrenal gland, humerus and liver. Today he is on his ninth... "I should have died three years ago," whispers the man who chose, with full awareness, to discontinue chemotherapy. "It was horrible. The side effects were multiplying. Dizziness, nausea, migraines, black holes, loss of balance, mood swings...I was healing myself while destroying my body and indirectly, the life of my wife and daughter. So I decided to stop the treatment. "In the spring of 2017, his professor at the Gustave Roussy Institute in Villejuif gave the warning. Without chemo, he only has a year or two to live."That is the price to pay I'm in a race against the clock," confides the condemned man who is surprisingly serene, curiously dignified. Almost philosophic...Fred Rister isn't the complaining type. He's seen others. He's a fighter. Even a survivor. And neither fatigue, nor disease, nor the fear of dying seem to be able to change his appearance as an eternally golden-haired young man.
Parallel to the release of I Want a Miracle, he published Faire danser les gens: a romanticised and very romantic autobiography that throws light on his extraordinary career. "I am from Malo-les-Bains, near Dunkirk (...) It is a land of wetlands under the slack and white sky. There more than elsewhere, the world seems designed to be unbelievable, writes this "son of a quiet workman", nourished by the 45s of the Beatles, Petula Clarke or Dalida. Today, he still remembers "the warm bakelite smell emanating from the family phonograph" and his first musical emotional reaction. It was a summer evening. He was seven years old."I was eating ice cream on the waterfront when suddenly a jukebox ran Procol Harum's "A Whiter Shade of Pale" It moved me to tears." Like a revelation. From then on, some mornings, he called in sick to listen in secret to pirate stations. A second spark happened in 1977 when the teenager discovered the art of Disc Jockey at Stardust, a famous nightclub in La Panne, Belgium. Fred Rister found his path: to make people dance to the sound of disco, house and techno.
With a baccalaureate in his pocket, he decided, on a whim, to go into hairdressing. "One day, I had my hair cut in a salon and I felt warm. The music was good, it smelled good, the girls were beautiful..." In 1981, the apprentice hairdresser took advantage of the emergence of free radio to host a musical programme on Corsaire, in Dunkirk. At the weekend, he scrubbed the decks of clubs in the region. One thing led to another, his radio talents took him to Paris, to Maxximum, then NRJ. In 1991, Fred Rister only had to produce his first title, under the name of Abyale. His meeting with David Guetta took place fifteen years later. The French DJ was then looking for a songwriter on the Pop Life album. "I was very flattered, but I declined because I was producing my wife Anaklein's record," remembers Fred Rister. They finally called me back for One Love and David's career took off internationally." The key to their success lies, according to him, "in a deep mutual respect and a common passion for soul, funk, disco, house and techno." If David Guetta changed his life, music saved him. Him, the invincible child of Malo-les-Bains, who always dreamed of being the god of the dancefloor.
-----
On a certain 19th of June...
born in Malo les Bains.
1981
First musical broadcast on Radio Corsaire, in Dunkirk.
1991
Release of I Wanna Be Your Lover Too, under the name of Abyale.
2006
Meeting with David Guetta.
2018
Release of I Want A Miracle (Warner) and Faire danser les gens (Editions Séguier).
---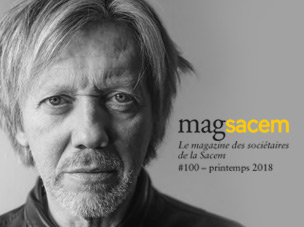 See other articles from Mag SACEM
Published June 19 2018