Partners since 1956, on 26th November Sacem and the Association of Mayors of France (AMF) signed a new agreement to simplify the use of music in French municipalities.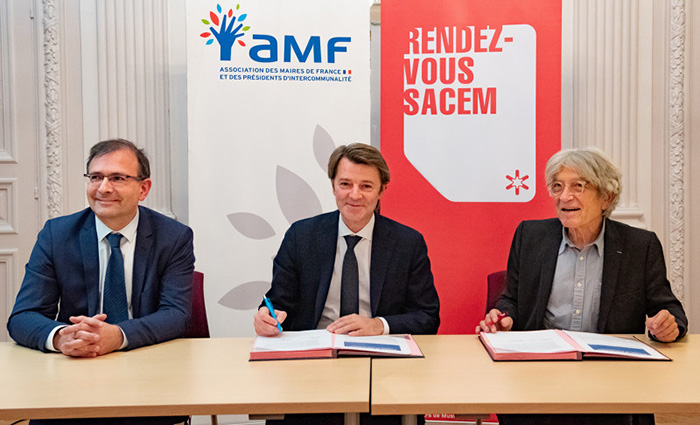 It guarantees authors, composers and publishers a fairer remuneration, while offering municipalities simplified online procedures and adapted packages, especially for those with less than five thousand inhabitants. A special package for the use of music at school has been created.
Above: Jean-Noël Tronc, managing director of Sacem, François Baroin, president of the AMF and mayor of Troyes, and Jean-Marie Moreau, president of the Board of Directors of Sacem, author and composer.
Published April 15 2019