In France, press publishers set up a collective management organisation ( Société des Droits Voisins de la Presse - DVP ) for neighbouring rights in an effort to finally ensure fair remuneration for the use of press content on digital platforms.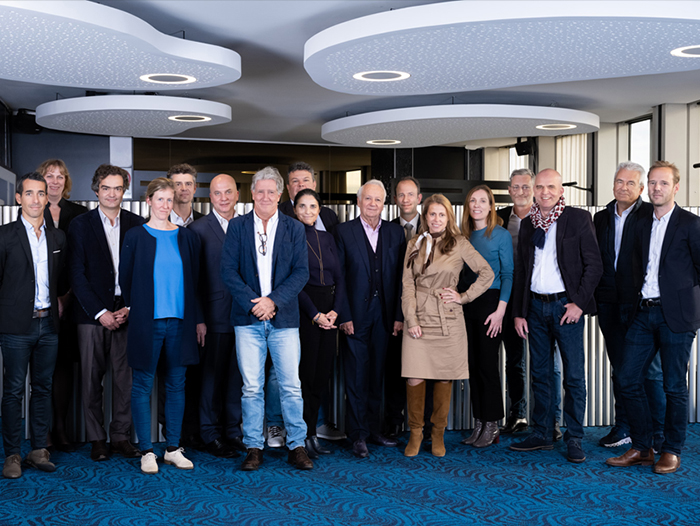 ©Marc Chesneau
Tuesday October 26th marked the birth of Société des Droits Voisins de la Presse (Society for Press Neighbouring Rights), which held its first General Assembly.
It is the first collective management organisation in France dedicated to the management of neighbouring rights for press publishers and agencies.
These neighbouring rights were secured during the hard fight for the adoption of the April 2019 European Copyright Directive. France is the first country in Europe to have transposed these new intellectual property rights into domestic law.
The Société des Droits Voisins de la Presse (DVP), which will be chaired by Jean-Marie Cavada, will provide all press stakeholders with a collective tool that is essential for negotiating, collecting and distributing neighbouring rights on behalf of publishers and press agencies.
This collection body is the only way for its members, whose content has so far been exploited without remuneration by online platforms, to ensure that their rights are respected and to obtain a fair return on their investments in an equitable and transparent manner.
Many publishers and press agencies have already joined this collective management organisation, representing all the richness and diversity of the press in France. The society was created to bring together all holders of neighbouring rights who choose collective management.
The creation of this society, which will be managed by Sacem, is also a positive development for online platforms, as it will simplify discussions and guarantee a clear and transparent framework for the use of content protected by these new neighbouring rights.
This new collective management organisation will immediately address Google, Facebook (Meta), Microsoft — and other organisations that will be required to pay neighbouring rights — in order to carry out an effective implementation of the French law that was voted in more than two years ago.
The Board of Directors:
- Jean-Marie Cavada, qualified representative
- Le Point, represented by François Claverie
- Prisma Media, represented by Claire Leost
- CMI France, represented by Valérie Salomon
- Les Éditions Maréchal - Le Canard Enchaîné, represented by Nicolas Brimo
- Infopro Digital, represented by Isabelle André
- Société Générale de Presse, represented by Laurent Bérard-Quélin
- La Lettre du Musicien, represented by Marie Hédin-Christophe
- Brief.me, represented by Laurent Mauriac
- Altice Media, represented by Arthur Dreyfuss
- France Télévisions, represented by Delphine Ernotte Cunci
- L'Équipe, represented by Laurent Prud'homme
- Mind Media, represented by Emmanuel Parody
- Max PPP, represented by Christophe Mansier
- Dioranews, represented by Rémi Duval
- AFP, represented by Christophe Walter-Petit
The Supervisory Board:
- Alain Augé, qualified representative
- Cambium Media, represented by Caroline Thomas
- Option Finance SAS, represented by Jean-Guillaume d'Ornano
- Médiapart, represented by Marie-Hélène Smiejan
- M6 Digital Distribution, represented by Valéry Gerfaud
- Pitch TV, represented by Christian Gerin
Statement from Jean-Marie Cavada: "After having been particularly involved in the adoption of the Copyright Directive, which allowed the creation of new neighbouring rights for publishers and news agencies, I am proud to chair the first collective management organisation in the world that will ensure fair remuneration for the hundreds of publishers and news agencies whose content is used, without remuneration, by online platforms. The creation of this collective management body is a decisive step towards the effective recognition of a fair sharing of value between publishers and press agencies and these new digital players, who until now have benefited unduly from the content produced by the press."
Statement from Cécile Rap-Veber, CEO of Sacem: "Sacem is proud to be associated with the creation and running of the Société des Droits Voisins de la Presse, working alongside it by collecting and distributing rights. As the global leader in collective management, Sacem is demonstrating, once again, the extent of its digital expertise and the effectiveness of its data-processing tools.
In light of the challenges the press sector faces to ensure its future, similar to the turbulent shifts the music market has undergone in recent years, the choice of collective management for the creation of the Société des Droits Voisins de la Presse demonstrates that this model is more relevant than ever."
Published October 26 2021