The General Assembly of the Society of Authors, Composers and Music Publishers (Sacem), held on Tuesday, June 19, renewed its Board of Directors for one year.
The Board of Directors' role is to make the decisions essential to the smooth running of Sacem.
Members of the Board of Directors are elected by their peers, authors, composers, and publishers, for three years (two years for author-directors). The members of Sacem are called upon every year to renew the mandate of the directors by level and by category. The president is selected by the new Board of Directors for a renewable one-year term.
This year, dubbing authors gained a seat on the Board of Directors with the election of Vanessa Bertran, in the role of administrator.
Newly elected officials are marked with an asterisk *
Composition of the Board of Directors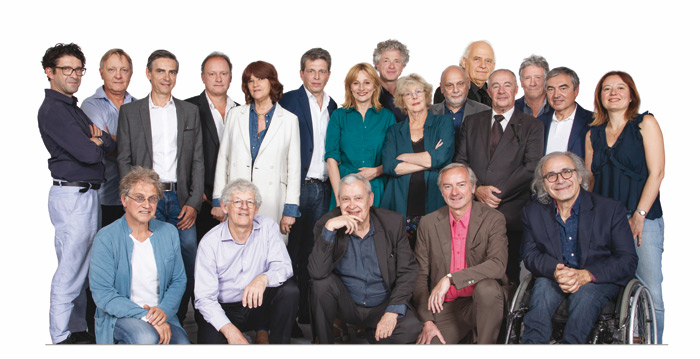 Chair: Bruno Lion*, Publisher
Vice-Chair: Christine Lidon, Author
Vice-Chair: David Séchan, Publisher
Vice-Chair: Arnold Turboust, Composer
Treasurer: Thierry Communal, Publisher
Deputy Treasurer: Patrick Lemaître, Composer
General Secretary: Serge Perathoner, Composer
Deputy Secretary: Dominique Pankratoff*, Composer
Administrators
Gilles Amado*: Author-Director
Elisabeth Anaïs*: Author
Vanessa Bertran*: Author
Rodolphe Dardalhon: Publisher
Frédéric Doll: Author
Nicolas Galibert*: Publisher
Laurent Petitgirard: Composer
Jean-Marie Salhani: Publisher
Marion Sarraut: Author-Director
Richard Seff: Author
Patrick Sigwalt*: Composer
Frédéric Zeitoun: Author
Published June 20 2019