SACEM's members given an opportunity to elect a Supervisory Board for the first time
The General Meeting of SACEM (The Society of Authors, Composers and Publishers of Music), held on Tuesday 20 June, has elected its new Board of Directors for one year, as well as six members of the new Supervisory Board.
SACEM's Board of Directors are elected by their peers – authors, composers and publishers – to serve a three-year term (two years for the writers-directors) Each year the members of SACEM are asked to renew the mandate of administrators. The President is appointed by the new Board of Directors to serve a one year term that can be renewed.
For the first time, the creators and publishers, who are members of SACEM were invited to elect their representatives within the Supervisory Board, following an initiative introduced in March to further improve the influence of SACEM's members in its governance. This was introduced during an extraordinary General Meeting.
The Board of Directors is composed by two authors, two composers and two publishers; it is also elected by the General Meeting for three years, renewable equally and by category. The conditions of eligibility and revocation are the same as those of the Board of Directors.
Board of Directors (new members elected in bold):
President: Jean-Claude Petit, composer
Vice-President: Jean-Marie Moreau, author
Vice-President: Nicolas Galibert, publisher
Vice-President: Wally Badarou, composer
Treasurer: Patrick Lemaitre, composer
Assistant Treasurer: Thierry Perrier, publisher
General Secretary: Dominique Pankratoff, composer
Assistant General Secretary: Serge Perathoner, composer
Administrators (new members elected in bold):
Jean-Philippe Allard, publisher/ Gilles Amado, author-director/ Elisabeth Anaïs, author/ Alain Chamfort, composer/ Yves Duteil, author/ Jean Fauque, author / Rémy Grumbach, author-director/ Christine Lidon, author/ Bruno Lion, publisher/ Caroline Molko, publisher / Thierry Perrier, publisher/ Jean-Claude Petit, composer/ Jean-Marie Salhani, publisher/ Frédéric Zeitoun, author.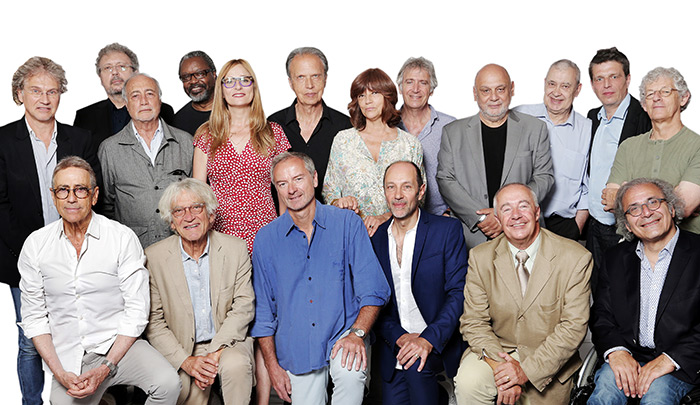 Supervisory Board:
Members elected to the Supervisory Board include: Marc Chantereau, composer/ Arlette Kotchounian, author/ Sylvain Lebel, author/ Pierre Lemoine, publisher/ Valérie Seiller-Billaud, publisher/ Béatrice Thiret, composer.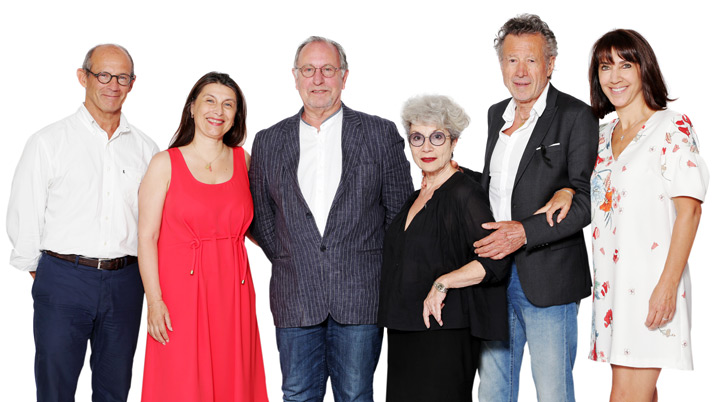 SACEM's Supervisory Board is responsible for supervising the activities of the Board of Directors and the Director General, and is also responsible for monitoring the Accounts Committee.
The new system to enable SACEM's members to elect the constituents of the supervisory board was introduced as part of the changes to bring SACEM into line with the Collective Management Directive – just three months after the directive was transposed in French law. It also covered on a reform of SACEM's regime of allowances of mutual assistance (RAES).
SACEM was the first collective management organisation in France to comply with the European regulation. Its numerous members who came at the extraordinary General Assembly on 1 June 2017, have adopted a statutory reform of exceptional scope (88 articles were agreed in a virtually unanimous vote). The statutory reform is based on the governance and the management of SACEM, to make them more transparent, democratic and able to respond to the challenges of international competition.
For further information on the statutory reform, click here.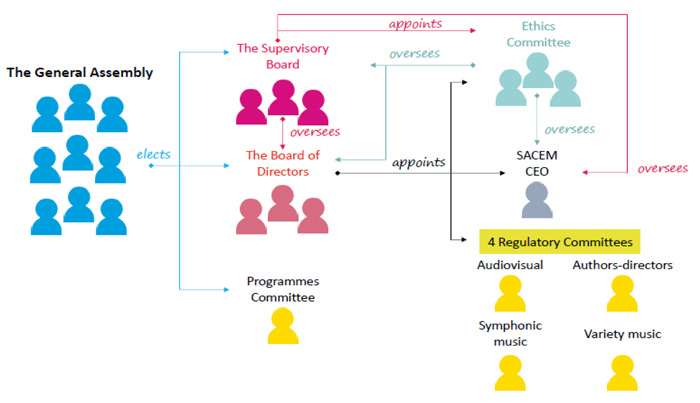 Published June 22 2017