Maximising value in a connected world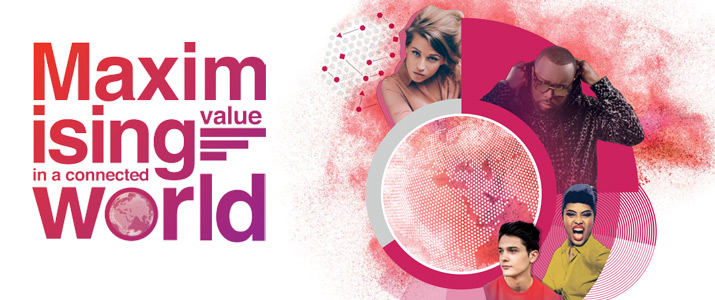 This has been a year of tremendous progress at SACEM. As one of the world's leading authors' rights organisations, our mission is to protect and enhance the value of our members' rights, and to inspire a strong and sustainable future for our industry.
In an increasingly connected world, our investment in technology and commitment to maximising value for creators have resulted in another record year of collections and distributions, and an enlarged global footprint.
We collected €884m in royalties and distributed €769m to around 298,000 creators around the world. Including mandates, we collected almost €1.4bn and distributed more than €1.2bn.
In addition, we play a core role in cultural and artistic development within France and internationally, investing over €57.7m in social and cultural programmes to support talent and creativity across all ages, activities and communities.
Over the long term, our objectives are to continue to invest in technology leadership and processes to drive efficiency and maximise value for our members, and to support artistic creativity and long-term cultural sustainability.
SACEM Annual Report and Accounts 2016
Published June 06 2017